Prophylactic Bilateral Mastectomy without Reconstruction (what?).
Six weeks ago I had a prophylactic bilateral mastectomy without reconstruction. In lay person's terms, I had my breasts amputated and I will not be replacing them with 'new' ones.  The prophylactic part just means that I did it to keep me safe, based on the facts available to me, rather than because I am in any immediate danger, which I am not. I am now 3 years cancer free and doing well.
To Blog or Not to Blog
I really wasn't sure that I was going to write about this on my blog or if I did write about it, when or how I would do it. This is partly because there are so many wonderful women writing about their experiences with mastectomy with and without reconstruction every day that I wasn't sure if I would have anything unique to say. It is also because my blog is supposed to be about what I do in my spare time and not just my health. However, having been asked and asked by friends and family if I would be writing about the experience I now feel that my story deserves to be told and who better to tell it but me. Keeping myself safe is what I do in my spare time so I guess that kind of works too!
The Background
I have known for about 3 years that I would be removing my breasts but I had to wait for a period of time after I had radiotherapy to be able to have a successful surgery leading to the best result possible.
The Problem
At first, like so many other people in similar positions to mine, I was bombarded with breast surgeon and plastic surgeon appointments and repeatedly educated about the different ways that my breasts could be reconstructed when the time was right. There are numerous methods of reconstruction, some suiting me better than others.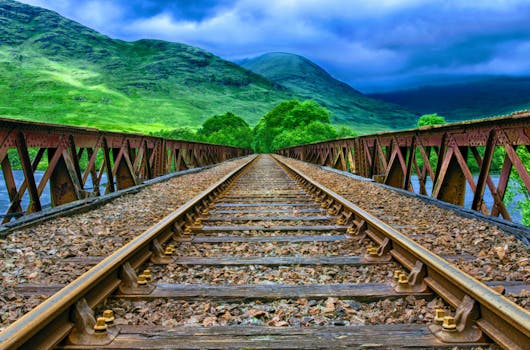 It felt a little like I was on train going fast to who knows where except that I didn't feel that the direction was right for me.  Even though I wasn't quite sure where it was going, it wasn't  quite right. Something didn't feel right but it took me a while to speak up.
The truth of the matter is that as soon as I knew that I was going to remove my breasts, I knew in my heart that I didn't want to replace them with anything. This was at the time  a really difficult concept to verbalise, especially to the most important people in my life. When everyone around you assumes that you will want new breasts to make you feel 'whole' or 'normal', even the doctors and the nurses that you see so often, and everyone speaks as if they know what is best for you, it's really easy to go dumb and go along for the ride. I let myself be 'dragged' along this path, very slowly, for about two and a half years.
During this time I met with people that had reconstructed to see if it made me feel better about what I was going to do. It didn't. They had done something that was entirely right for them but something didn't feel right about it for me.
I browsed the internet tirelessly looking for a 'sign'. Looking for something that would help to make me comfortable with the idea of adding these foreign bodies to my chest and having what would be a third surgery since the journey started and not necessarily a final surgery, to achieve this. I didn't find it. The more I read and the more I spoke with people, the more off-put I was becoming.
I knew that in theory there was the option to remove my breasts and not reconstruct but it wasn't an option that had been offered to me by the medical profession. None of my friends or my family had suggested it. I wondered if I was being selfish even thinking about it. If I removed my breasts and didn't reconstruct, it wouldn't just affect me. I have a husband. I have a son. I have parents. I have friends. What would this mean for everyone else? All these people that had been part of my journey for the last few years. I managed to sort of joke about it a few times with my husband and with some close friends but I never really talked about it as a viable option. I was still being carried along.
The Theory
I knew that there was a prosthetics industry. So by definition there must be a huge number of women out there that have removed one breast or more because these prosthetics must be being used. If all the women were reconstructing then there would be no need for these breast forms to exist.  It struck me that maybe there were a lot of women that weren't reconstructing after all but because they wore some type of breast form under their clothing, it wasn't so obvious. I knew I had to find out more. Maybe these thoughts that I had been having about not having 'new' breasts weren't so radical after all.
The Research
I attacked my reading and research with a new vigor and from a totally new angle. Who were these women that weren't reconstructing? Were they all wearing 'fake' boobs (or foobs)? Were there any support groups that I could access to speak to these women?
I started to ask, in passing, about people who had not reconstructed in some of the breast cancer groups that I am in on Facebook and a lady who 'went flat' told me about a group called 'Flat and Fabulous'. Initially I thought that she was joking. She wasn't joking. I asked to join the group, answering the screening questions and waited with baited breath. Then I was a member. I was inside. I was suddenly free. I was home. I felt the weight rising above my shoulders.
The Answers
The group already had over 5000 women in it. It also had some spin off groups for particular aspects of being flat like fashion discussions or breast cancer issues. Some were considering 'going flat' like I was. Some went flat to try and avoid a cancer. Some went flat after non cancerous medical issues. Many went flat after failed reconstruction or after years or problems following reconstruction when enough had become enough. This is called 'explanting' and it's a term that was totally new to me! Some are flat just on one side, having removed just one breast. It was enlightening.
Here was a group of engaged, positive people who were happy to answer questions, share their stories and even bare their scars so that people like me could make the best decisions possible. Some of the women wear foobs some of the time, some of them wear them all of the time and many of them never wear foobs. They just go flat. Flat and fabulous because why be ashamed? This wasn't scaremongering or celebrity articles but real people with real stories making really positive decisions and supporting each other in these decisions. Not everyone who joins the group stays because some decide that reconstruction is the right decision for them (something the group and I entirely respect) and leave to join more appropriate groups.
After a little lingering I started to become active in the group asking lots of seemingly stupid questions and having them answered with open hearts. These people understood every aspect of the decision that I was about to make. I had never met one person until finding this group that could really understand what I was going through. No one in the group pushes being flat over reconstruction, rather they push the right to the option of going flat and to receive good information so that the best decisions can be made. So that no one gets swept along with the tide like I was being and like so many before me had been. Thank goodness I had found these ladies in time. I wasn't going to be someone who was 'explanting'.
Lessons Learned
I had learned many things.
Reconstruction doesn't always involve just one surgery. It often requires more than one and it can be a process rather than a procedure, sometimes lasting many years and often requiring repeat procedures.
The surgery that was recommended for me was an 8 to 10 hour surgery and would have had a recovery time of many months. There was a high chance of failure.
Any reconstruction can fail.
Reconstruction can cause health issues.
'New' breasts will have scars and patches of different colour skin and won't look like the originals.
'New' breasts in addition to the non real look won't have nipples.
'New' breasts can be cold and hard and have no feeling. They aren't going to be an erogenous zone!
If you really want to look like you have breasts, from the outside of your clothes, it's really easy to do.
It's OK to want to be flat.
In my heart, I had now come to a very new place although I hadn't voiced it outside of the group.
I knew that I wanted to remove my breasts but I didn't want to replace them with 'new' ones.
I didn't want breasts that I couldn't feel.
I didn't want long difficult surgery and the possibility of more surgeries down the line.
I didn't want 'new' boobs just to fill a t-shirt and look 'normal' to outsiders. My right breast tried to kill and me and I didn't trust the left one (which technically at that point had a higher chance of actually killing me than the one that had had cancer did!).  Why would I want to replace these breasts with fake ones? What would they give me? I wouldn't feel them. They wouldn't look good. I knew that I would look at them and be sad whenever I saw them. They certainly weren't going to 'complete' me. I felt quite complete already.
'New' breasts would never replace what I was going to lose but would be a constant reminder that my body, as it was, wasn't good enough, except it is good enough. It's fought hard and deserves some respect.
I don't need breasts or ovaries to feel like me. Me is who I am on any given day. Me is the woman who has been through so much and has so far to go because I am alive.
The Big Moment
It was time to speak up. I told my husband that I wanted to speak to him about the whole 'surgery thing' for a moment. I said something along the lines of   "As you know I have been thinking about this for a long time. I've done a lot of reading and found some support. What would you say, honestly, if I said I wanted to remove these breasts and not reconstruct. Not at the time. Not ever. That I wanted to live flat."
His answer was "Get it booked!".
I really had to fight the tears. That weight that was hovering above my shoulders was gone. I think I was shaking. I couldn't believe I was hearing this. He had never tried to push me into reconstruction and I had no right to assume he would even question what I was proposing but this still blew me away.

Pre-Op
I emailed my breast surgeon and told him I needed to come in and speak to him about having a mastectomy without reconstruction. Not at the time and not in the future. (The way in which the operation is done is different if there is a possibility of reconstruction at a future time and I wanted to be flat, fabulous, finished and get on with my life. I was quite sure now. I felt at peace and I wasn't worried at all. I had been worried for two and a half years.)
Not only did I feel elated I also felt very different. I also knew, at that very moment, that I wasn't the sort of person that would wear fake boobs under my clothes every day, if ever, although I was going to order some knitted ones just in case, so that I could leave my options open.
When I met with my surgeon, he asked me to explain why I wanted to do this. He checked that I understood what it meant for my body image and that I was 100% sure that I didn't want reconstruction in the future. Over the course of 3 appointments, he asked me to confirm I was sure, respectfully, each time. He never at any time tried to persuade me otherwise.
I was lucky enough to be in the know about some of the problems that can happen with this operation to larger ladies with good sized busts because of the Facebook group. I knew that I didn't want to remove my breasts only to be left with lumps of fat under my arms that looked like sideways boobs (known as dog ears!). I talked it through with my surgeon and he agreed that my scars would go from my back, around my front and back to the other side, so that I would be totally flat and not have any pockets or lumps or bumps. He got it. He understood.
The Surgery
In the lead-up to the surgery, my blood pressure was normal for the first time since my diagnosis back in 2014. If ever there was as sign that this was the right thing to do, this was it.
When the time came, he did an incredible job. The surgery lasted much longer than he expected and was a little more difficult but the breast tissue is gone and the pathology came back clear. I had no reason to suspect otherwise but it's still good to know.
How has it been?
Today, it is 6 weeks later. I am recovering well and I am back at work. I will start physiotherapy shortly because I have a restricted range of movement in my arms but this is already improving. I've had a small infection that has cleared but may leave a little scarring. I'm not driving yet. I still can't lift too much and annoyingly can't cut up food well to cook. The pain is much improved but it's going to be some time before it is gone completely. I'm still completely wiped out when I walk too much or generally do too much and a nice afternoon nap isn't to be scoffed at!
When you don't have breasts and you aren't very slim, you get a Buddha belly. My belly now protrudes from where the bottom of my bra used to be and I look pregnant (ironic as I have no ovaries). I'll work on this as I get stronger. Even some really slim ladies end up with this. It seems to be the mastectomy legacy.
So far, apart from the pain thing, I am really loving being flat. I'm lighter and I can move more easily. I don't need to wear bras. I can fit into size small clothes which is something I haven't done since about the age of 12. I'm having fun with scarves and ruffles and new styles and my wardrobe is going to take a little work but on the whole, I love it. It was the right decision. My chest has sensation. It is waking up a little each day. I can feel it. I can touch it and know it is me. I will never be able to repay the help that I have been given both online and offline. The number of people that have cooked for us, chopped up food for me, driven me places, carried things for me. What a community I live in. I am so lucky!
To answer those recurring questions.
Are you going to reconstruct? No
Why? It isn't for me. 
Might you do it in the future? No
Don't people stare? Actually I have become invisible. People stared at me and my large bust all the time before. No one even looks at me now.
Did you ever order those knitted boobs from Knitted Knockers or Awesome Breastforms? Yes, I did. Just in case. I love them because they are purple but I honestly don't see me wearing them apart from maybe for that odd special occasion when the dress with the boob place just has to be worn. Or maybe I will just have it altered. 🙂 There is a set with nipples and a set without and both came personalised from a wonderful volunteer. 
What Now?
So life is good and in my spare time, oh there is so much to do. I guess I did have something to say after all. As to if it unique or not, well I really couldn't say.
The only real problem I have in life is that I can no longer laugh my tits off!